We are a middle-sized Slovenian and European company with more than 30 years of experience in the field of technical plastics. We form part of the European chemical and rubber processing industry and are among the leaders in this sector.
We are a subsidiary of ISOSPORT GmbH, from Eisenstadt, Austria;
our headquarters are located in Slovenske Konjice.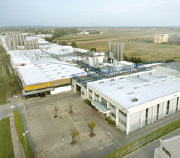 Isosport Eisenstadt, AT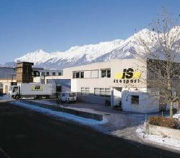 Isosport Hall, AT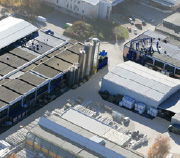 Isokon, SI
The company´s strengths
Great flexibility in meeting customers' demands, product quality and acceptable prices are the most important elements of our competitive advantage. We are becoming known for our products, service and as a trustworthy partner throughout Central Europe. We are following modern trends of development in building a stronger partnership with our customers.
Wide range of opportunities
From granulates production – through mechanical sheet processing – to the final product.
Services we provide
With our semi-finished and finished products, we offer innovative solutions in the field of thermoplastic production and processing. We help you to solve complicated production or construction problems based on our extensive experience and exceptional know-how.
We produce and supply construction polymers, represented under the trademarks KOTERM and ISOFORM.
Technical products are known for their quality, flexibility and high level of utilization.
We have a presence in
Mechanical engineering
Chemical industry
Mining-lining of devices and means of transport
Food processing
Packaging industry
Sport
Automotive industry
Building and construction
Transportation
Furniture
Electrical industry
Othopaedics
Our mission
Our company's mission is the development and production (confectioning) of environmentally friendly products, employing technical plastics. These are high quality, customer-oriented, competitively priced and ecologically sound products.
What are our orientations?
Isokon is orientated towards innovativeness, continuous and sustainable development, solving customers' questions and problems, building with customers long term relationships, social security, care for the individual and mutual respect, and performance-focused training for achieving our strategic goals.
Our internal developement
is directed towards using new materials and production technologies, in cooperation with outside experts, in developing a recruitment strategy, in developing markets and setting up a flexible business structure. Our strategy of using external sources is based on business cooperation and the search for a synergistic approach to production, development and marketing operations. Using the synergy with our parent company will enable us to find connections in a wider business environment where we can fully utilize these synergistic effects of partnership.
Our advantages:
We are flexible with small batch production capacities, offering special quality, dimensions and colours
We help our customers build a stronger connection with us as trading partners
We train our own staff and conduct our own market research; we use the owner´s developement potential
We have a joint approach and work closely with our parent company
We are involved in technological developement projects.