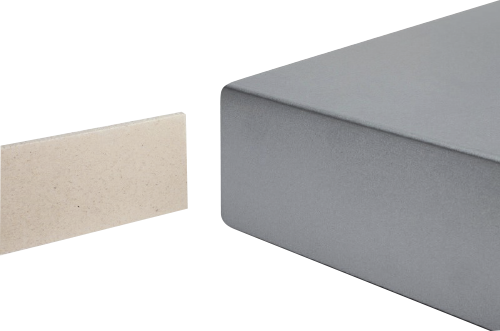 Surface treatment is made by flame and it is effective long-time.
Advantages of Material:
Alternative to ABS, PVC and veneer edge-banding
Low moisture absorption-reduced swelling and shrinking
Simple gluing with PU, EVA etc.hot melt glues
Simple varnishing with standard wood varnishes and colours
Shrinkage and expansion performance are similar to base board even temperature varies a lot
Simple cutting
Useful also for small radius curved edges
Different textured structures
with embossed rolls
A composite material from polypropylene and fine soft wood fibers.
Extruded in sheets and both side surface treated.
WPC material as alternative to ABS, PVC ∧ veener edgebanding