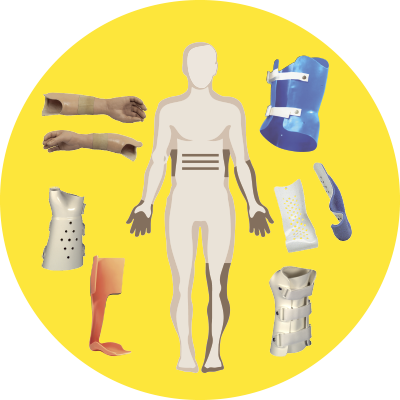 Thermoplastic HDPE, PP and LDPE sheets are suitable for orthopaedics purposes because of their special properties, such as quick and easy processing, minimum weight, excellent hygienic characteristics as well as outstanding strength, stiffness and shape retention.
Isokon is one of the leading manufacturers of semi-finished plastics used in the field of orthopaedics technology – for premium-quality orthoses and prostheses
Our range of products allows a wide variety of processing methods. The following technical overview describes treatment applications for thermoplastics and recommendations for each material. HDPE, PP, LDPE and EVA Sheets are available in Natural as well as Skin colours. They are used by various Orthotic & Prosthetic Aids manufacturing units across the world. The quality is well established in the market especially in the Orthopaedics Aids manufacturing units.