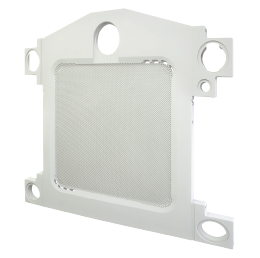 Chamber filter plates for filtration equipment in accordance with DIN standards or as special designs made from carefully selected materials (high-temperature stabilised monopropylene) pressed under high pressure.
Filtration
Chamber filter plates, spare parts for filtering
Solution
Polypropylene proved to be the best material due to its most favourable price-power-performance and its interesting combination of excellent properties. The advantages of our filter plates: long life span, product quality (pressed under high pressure and machined on CNC machines), excellent sealing, easy cleaning, and light weight.
Problem
The effectiveness of a filter depends on the construction and the filter medium support tray material. Some common materials are wood, aluminium, cast iron, ductile iron, stainless steel and material compounds out of steel and rubber. These elements have shown a lot of disadvantages, e.g. low chemical and corrosion resistance, heavy, unfavourable drainage, considerable abrasion, limited working life, fluid absorbency and bad sealing.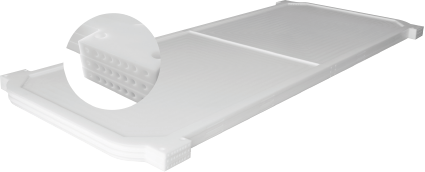 Prototype filter plates Accessories for filter plates (handels, flanges, pipes, centre feed spreader rings)